14 tags
17 tags
7 tags
18 tags
15 tags
8 tags
FASHION 1707 →
Got featured in this blog, read my interview in it. :)
18 tags
Sovereign - AMICA August 2011
Indonesia is known by its multi-cultural heritage and tribes, based on that I chose tribal as my main idea for this editorial on August. Sovereign pictures a woman who is a leader from a tribe with new modern twist and edgy AMICA style. Through this editorial, I tried to channel her grace, pride, power, yet her sensitivity and vulnerable side as she gets it from her basic maternal instinct of...
26 tags
Casting - AMICA August 2011
Just like models do go-see or casting to the clients, the looks I applied is simple casual daily look. The sessions is actually a real casting, we did it spontaneous with basic mix and match style as go-see supposed to be. It reminds me at my first time making portfolios did it only with anything that available that time. Casting par Nicoline Patricia Malina styling, Thornandes James makeup &...
30 tags
Class of Classic - Her World Indonesia August 2011
The sophistication and elegance of classic style got its own level of class. These are the timeless looks that I applied and interpreted in today's fashion. Class of Classic par Glenn Prasetya styling, Thornandes James makeup artist, Adrian Suryapradipa / B-Mgt using Shu Uemura hair stylist, Arnold Matta using Tecni.Art L'oreal Professional assistant photografer, Ricko Sandy &...
30 tags
V for Vintage - Her World Indonesia July 2011
By looking through style archive of the post-war fashion in 50's era, I captured the essence of glamor and elegance as the guide for neo-classic style that signed as today's arise from the global economic crisis. V for Vintage par Shadtoto Prasetio styling, Thornandes James makeup artist, Norma Moii hair stylist, Arnold Matta using Tecni.Art L'oreal Professional assistant...
27 tags
Far East Empress - Her World Brides July/December...
The touch of classic elegance from far east continent is mesmerizing and leading the world's trend at the moment, nonetheless bridal industry. Far East Empress par Stanley Allan/PPF styling, Thornandes James makeup artist, Adrian Suryapradipa/B-MGT hair stylist, Pitersen Wahjudi/W2 Salon assistant stylist, Erich Al-Amin model, Ksenia Shapovalova/JIM Unpublished pictures: ...
20 tags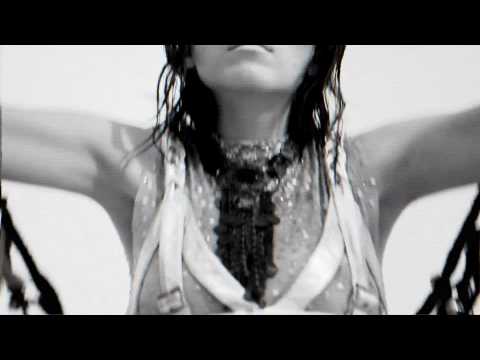 21 tags
Umbra - AMICA July 2011
This is the last editorial that taken in the last location, the south beach of West Java series. Umbra is a dark area, especially the blackest part of a shadow from which all light is cut off. The terms also used in astronomy that defined as the completely dark portion of the shadow cast by the earth, moon, or other body during an eclipse or the darkest region of a sunspot. Based on the...
5 tags
"I spent a long time learning how to construct clothes, which is important to do..."
– Alexander McQueen
20 tags
Castaway - AMICA June 2011
We went 8 hours straight of road trip to south beach of west Java to shoot in a private virgin beach for this editorial. Castaway maybe the perfect word to describe our trip since the location was truly out of nowhere, as not coincidence the editorial was entitled the same. a big kudos for all the team, especially my muse Kateryna Talanova. The editorial is telling about generic story of someone...
18 tags
TALES OF THE ORIENT
Seperti peninggalan artefak kuno yang dapat bercerita dalam diam seribu bahasa, Biyan menggoreskan perjalanan historis budaya Cina di dalam presentasi koleksinya tahun ini dengan tampilan modern dan sudut pandang yang berbeda, Thornandes James melaporkan. Antusiasme saya selalu melambung setiap hendak menghadiri sebuah perhelatan presentasi koleksi dari seorang Biyan Wanaatmadja. Alasannya...
12 tags
Rina Sugiri Cheong Sam Collection 2011
Rina Sugiri is the owner and creative director from the label CIEL and Saint and Sinner. This Cheong Sam collection is a campaign for her premium made-to-order line. Her creation has a classic feel with a modern structured touch. She gives a touch of luxury from textures and colors, a subtle delicate ways to define luxury. Rina Sugiri Cheong-Sam Collection par Julius Bramanto styling, Thornandes...
13 tags
Saint and Sinner Spring Summer 2011...
This campaign is portraying the two sides of human and the battles between them as the label's names, Saint and Sinner. The collection itself is presenting two opposite looks, dynamic in fringe vs structured in tailoring, dark vs pastels color, smooth vs textures, formal vs casual, chic vs grunge, feminine vs masculine, and fitted vs loose. Saint and Sinner Spring Summer 2011 Campaign /...
8 tags
Sausan - Personal Project
I am androgyny, I live it I breathe it, and that's why I adore this Indonesian senior top model. She is known for her androgyny look and what does more special is her attitude is match with her image. As she's just came back to Jakarta from New York, she's updating her composite pictures, and of course I was excitedly anxious to help her. SAUSAN par Giovanni Rustanto stylist,...
13 tags
Spring Blush - AMICA May 2011
Blush color pallet is everywhere this season. Like a celebration in welcoming spring time, femininity is a pretty way to open up the season. Fresh and beautiful. Spring Blush par Nicoline Patricia Malina styling, Thornandes James for AMICA makeup & hair, Andy Chun assistant photographer, Ila Schaffer & Tri Herlambang assistant stylist, Rajasa Pramesywara model, Irina Roshik/LVDK ...
16 tags
Sunday Morning - Personal Project
One of my friend, Kanti W. janis one day asked to me help her friend build his portfolio as a model. His name is Faris Sjeban, mixed between Indonesia, Dutch, and Middle East made his feature like an Italian. His shy and awkward attitude was nothing compared to his images that captured in the camera. Sunday Morning is a relax and easy breezy style that we usually embrace on Sunday or any other...
23 tags
Dashing Dynamic - HerWorld April 2011
Activewear is sporting the runway this Spring Summer 2011. Dashing dynamic colors and choice of comfort and flexible fabrics are the highlights of the trend. Dashing Dynamic par Hariono Halim styling, Thornandes James makeup artist, Adrian Suryapradipa/B-Mgt using Shu Uemura hair stylist, Fentty using L'Oreal Professional assistant stylist, Rajasa Pramesywara models, JIM Models (Elena...
10 tags
Color Block - ELLE 3rd Anniversary Issue April...
Color block is everywhere in Spring Summer 2011. It's a celebration of colors through beauty editorial to match with ELLE Indonesia 3rd anniversary. Color Block par Hariono Halim styling, Thornandes James makeup & hair, Phillipe Karunia model, Evelyn/B-MGT "Happy 3rd Anniversary ELLE Indonesia!"
14 tags
Femme Fatale - AMICA April 2011
I'm projecting Femme Fatale in different manner in this editorial, in further modern style. I presented different range of characteristic in choice of bags, from simple and classic to bold and aggressive, due to its issue about bags and shoes. Femme Fatale par Nicoline Patricia Malina styling, Thornandes James for AMICA makeup & hair, Andy Chun assistant photographer, Tri Herlambang...
17 tags
Neptunian - AMICA March 2011
I always mesmerized by the classic elegance and classiness of pearls. Based on that, I chose the ocean as my general inspiration for this fashion editorial called "Neptunian". Neptunian par Shadtoto Prasetio styling, Thornandes James for AMICA makeup & hair, Andy Chun assistant stylist, Rajasa Pramesywara model, Anastasia Yakubenko/Heruko Models "Dive into your...
12 tags
CIEL Spring Summer 2011 Campaign/Catalog
Portraying a rebellious princess is a perfect concept to showing the design essence of CIEL. It gives a classic pretty look with touch of sensuality of a body conscious woman figures with a rough twist like an unfinished cut or asymmetric shape. CIEL Spring Summer 2011 Campaign / Catalog par Julius Bramanto styling, Thornandes James makeup & hair, Philips Kwok & Team assistants...
12 tags
Sacred Nest - Fifi Firianty Bride 2010 / Harper's...
The touch of details and intimacy from Fifi Firianty's collection offering you a unique, elegant, and interesting creations in a sophisticated way. It's a collection of classic elegance with a subtle twist. The ad published both as an advertorial and the advertisement. Sacred Nest par Stanley Allan styling, Thornandes James makeup artist, Adrian Suryapradipa/B-MGT hair stylist, Tya...
30 tags
Curated Space - ELLE Decoration February/March...
It's my first contribution for ELLE Decor Indonesia, what makes it more special was it is for their 1st anniversary issue and first time they did an editorial mixing furnitures with fashion. It is somehow became a privileged to be asked and trusted to contribute in it. As soon as Mr. Janto Wihardja, the Deputy Editor, brief me about the ideas and concept, I only have one thing in mind, a...
24 tags
Heroine - AMICA February 2011
This editorial is my turning point to become stronger and more strict with my work, as my new resolution this year is 'No More Amateur'. It may sounds harsh and cocky, but I think my time to play around is over, and all I can say for this year is 'Welcome to the Harsh Reality'. Heroine symbolizes my strength and struggle to stands on and defends my pride, dignity and...
24 tags
Opposite Attract - CLARA January 2011
In order to synchronizing with the big theme of CLARA January issue, dualism, I chose what I know and embodied best in duality, the androgyny style. By mixing two contrary style, it creates its own sense of charm. Bold masculine style will look playful and chic with touch of the elegance of femininity. Opposite Attract par SKAS/.247 styling, Thornandes James makeup & hair, Yeanne Intansari...
25 tags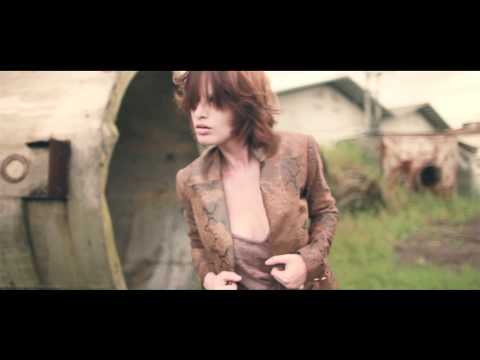 24 tags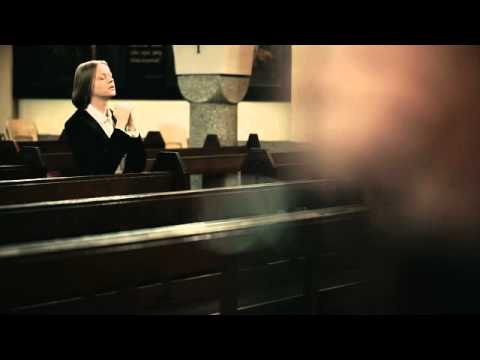 23 tags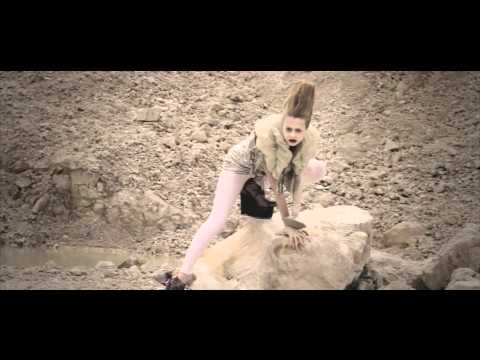 20 tags
Animal Instinct - AMICA January 2011
Adapting is one of the basic instinct that brings human being this far in the evolution chain. "Animal Instinct" is an editorial that inspired by this basic instinct to survive the changing world from wild nature to modern industrialized landscapes. Showcasing the wild animalistic trend from Fall/Winter 2010/2011, the editorial was shot in the area of chemical factory in Malang, East...
23 tags
The Believers - Unpublished Works 2010
"The Believers" is inspired by the Amish community mixed with roman catholic nun style of clothing. "The Believers" portrays people who spiritually strong and who kept their faith inside no matter what trials and turbulences that overcome them. As for the styling, I didn't want to take it too literal of nun/priest clothes, generally I still want to portray regular...
25 tags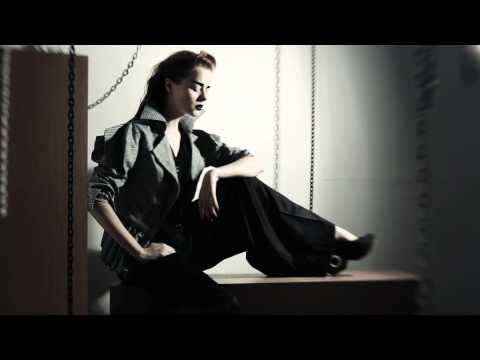 26 tags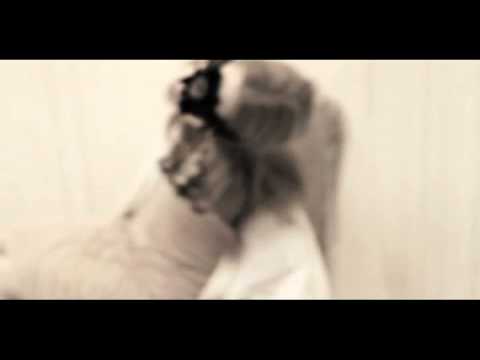 19 tags
E.T. - AMICA November 2010
The landscape of Mount Bale in Malang become my inspiration for this editorial. It tells about an alien that got lost in the middle of rocky mountains. As to executed the concept, we went far into the pyrophelite mining in the early morning. The views are breathtaking and undeniably gorgeous. If commonly fashion editorials with alienesque or futuristic theme were glamorized by showpieces clothes,...
16 tags
Voice Of Nation 2008
This was a special project back in late 2008 and my first ever co-working with one of my beloved photographer, Stanley Allan. It was a project to promote our nation to the world by interpreting 12 Indonesian heritages in visual among 4 photographers, 4 stylists, 4 makeup artists, 4 models, and 12 designers. I got paired with Stanley Allan, Adrian Suryapradipa, and Jenny Chang along with 3...
15 tags
Sartorial - AMICA October 2010
As in my previous post, I was inspired by Halloween ambiance for this October. I was projecting an after life theme with two different moods. For Sartorial, I'm showing the cold and gloomy side of limbo by presenting the unique and trend conscious of new tailoring from local Indonesian designers. Sartorial par Nurulita styling, Thornandes James for AMICA makeup and manicure, Adrian...
18 tags
Blazing Bags - AMICA October 2010
The concept was started as a test shoot for photography workshop by Prima Imaging with Julius Bramanto, but I was in love when I saw the results and thought it's a waste if it is not published, so we decide to remake it for AMICA. As AMICA has a special section of "I Love Bags & Shoes" in October issue, so we agreed to make the editorial featuring clutches and handbags for...
13 tags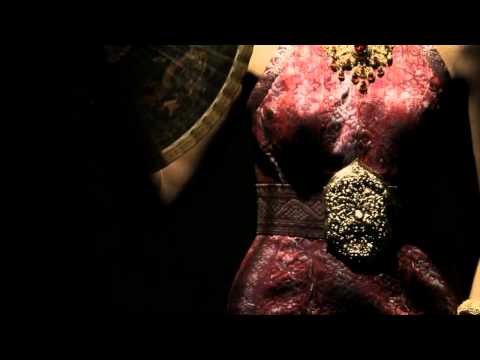 18 tags
Red District - FEMALE September 2010
It was made originally for FEMALE July 2010, The Sex Issue, but due to this and that, the editorial got pending to September, The Anniversary issue. Red District is a sexy editorial about a stripper with fancy and chic style with the touch of the sensuous and sexiest color ever, Red. It was a simple shot with strong model, makeup, and styling. Natalya Gumilevskaya is the perfect model for this...
9 tags
16 tags
Odds And Ends - AMICA August 2010
Odds And Ends is my personal ambition to pay respect and commemorate The Great Alexander McQueen. I invited six local Indonesian designers to pay a tribute to Alexander McQueen by making a creation that inspired by his works infused by Indonesian heritage values and not forgetting their personal style of designs. The results are breathtaking with the epic background of metal recycling junkyard in...
11 tags
Alpha Female - AMICA August 2010
Alpha Female highlighting the bold, independent, and elegance of a woman, just as a character that Jeffry Tan build in his last collection titled "Pardiso Perduto". It is promotional fashion pages of Jeffry Tan's latest collection in AMICA Indonesia. Shot by Nicoline Patricia Malina in a small city forest around South Jakarta, we would like to embodied the wild side concept from...
1 tag
8 tags
Priyo Oktaviano Bride
It's actually a long time photo shoot back in 2008, as in my first collaboration with Priyo Oktaviano. I just found it a while ago when I was collection my portfolios for my upcoming website.  This was shot in unfinished penthouse in Taman Anggrek Apartment with Nicoline Patricia Malina and Husein Yunior. The concept itself actually, we were trying to highlight the contrast of the raw and...
13 tags
Paradiso Perduto - Jeffry Tan 2010 Collection
Paradiso Perduto means The Lost Paradise. In this collection, Jeffry Tan playing around in his imagination of what he called paradise, a mix of African savanna and Amazonian jungle. He portrays a hide and seek between male hunters and alpha females who lives wild and charms the hunters. However, the alpha females always manage to escape and made the hunters got lost. I chose to make a set in a...
10 tags
POSH - My Imaginary Magazine Pt.5
This is actually an unpublished picture from my editorial for AMICA Indonesia June 2010, Deconstruct Tint shot by Glenn Prasetya. The Italian principle said, it's too avant-garde compared to other look, while my objective is to show some range from ready to wear to semi-couture and couture-like clothes in it. Well, when a principle decide, it's impossible to fight against it. ...